The Chainsmoker Punya Tampilan Baru
Jakarta (lei) – Duo disjoki The Chainsmokers tampilkan perdana mix terbaru di program musik pagi sebuah stasiun radio Inggris, berkenaan dengan hari raya Thanksgiving di Amerika Serikat, Kamis (22/11) waktu setempat.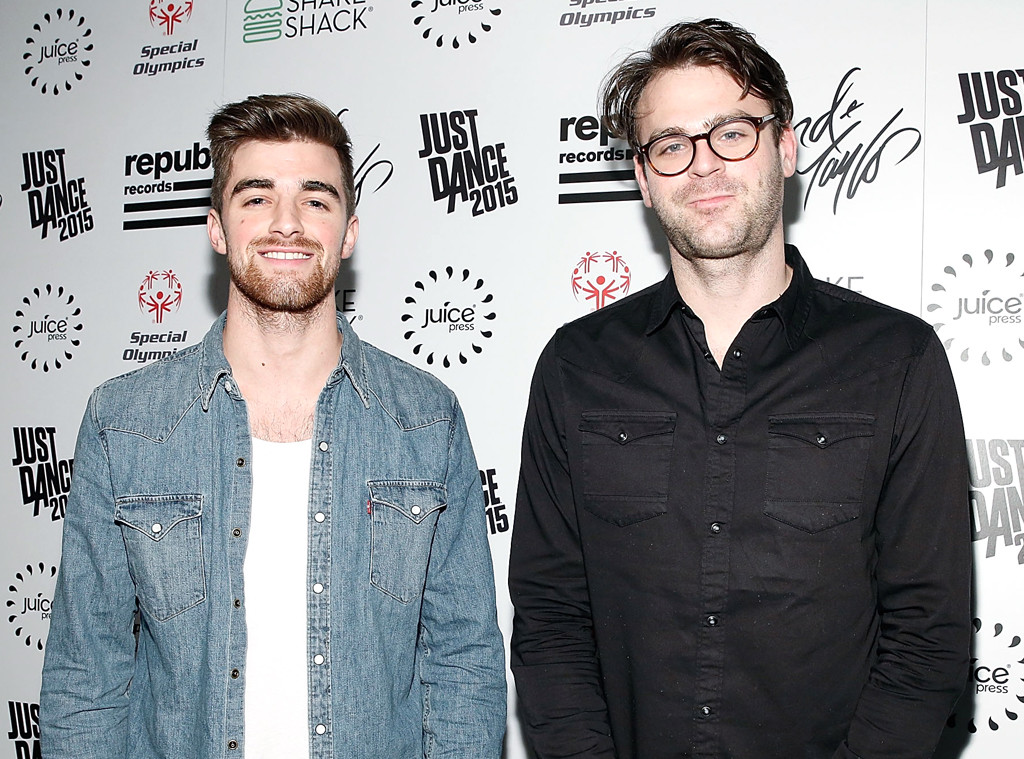 Menjelajahi genre baru, duo Andrew Taggart dan Alex Pall ini mencicipi lantunan mix yang lebih ekstrem.
"[Mix] Ini cukup hardcore. Semoga tidak terlalu hardcore untukmu Annie," ucap Pall kepada sang penyiar radio Annie Nightingale.
Dalam acara tersebut, The Chainsmokers menampilkan sejumlah lagu karya mereka yang mereka garap ulang khusus untuk momen Thanksgiving. Namun kali ini, duo tersebut lebih memilih menampilkan lagu-lagu bertempo lebih cepat dibandingkan gaya bermusik mereka biasanya.
Duo tersebut memulai dengan lagu This Feeling, hasil duet mereka dengan Kelsea Ballerini. Lagu yang aslinya bertempo lambat itu dibawakan The Chainsmokers kali ini dengan lebih cepat versi remix dari Afrojack dan DISTO.Disjoki Afrojack dan DISTO sebelumnya menggarap ulang This Feeling yang pada awalnya cenderung 'santai' dinikmati telinga kemudian menjadi banting setir lebih keras dan cepat.
Setelah menampilkan This Feeling, lagu-lagu yang dibawa The Chainsmokers dalam acara tersebut memiliki tempo dan beat yang menderu, lepas dari citra duo itu selama ini.
http://https://youtu.be/pB_45kwdd6o
NME memberitakan, secara tak langsung, pencipta hits 'Closer' ini menunjukkan kepada para pecinta musik elektronik tentang pergeseran gaya musik untuk karya mereka di masa mendatang.
Setidaknya dalam jangka waktu tak lama lagi, The Chainsmokers akan merilis album bertajuk 'Sick Boy' pada Maret 2019.Sick Boy' merupakan album studio kedua sejak pelantun 'Don't Let Me Down' itu debut dengan album 'Memories… Do Not Open' pada April 2017.
Di samping bermusik, duo musik EDM itu juga tengah sibuk mempersiapkan produksi film berdasarkan hit single mereka 'Paris'.
Film yang ditulis oleh pembuat Pitch Perfect, Mickey Rapkin itu merupakan salah satu karya dari rumah produksi mereka sendiri, Kick The Habit Productions.
Selain itu, awal bulan ini The Chainsmokers memberi penghormatan kepada grup musik Beach House dengan menamai judul single terbaru mereka 'Beach House'."Sangat menyukai lagu ini karena kami mencoba untuk kembali ke akar kami dengan gaya OG Chainsmoker klasik dan kami mendengarkan banyak Beach House," tulis akun resmi duo disjoki itu.
The Chainsmoker kini menduduki peringkat 31 disjoki terbaik dunia. Kedudukan itu merupakan penurunan tajam 25 peringkat dalam satu tahun terakhir berdasarkan hasil pemungutan suara khalayak di portal EDM DJ MAG 2018.
Di sisi lain, Martin Garrix masih mempertahankan takhtanya tiga tahun berturut-turut di peringkat pertama.